ItsClintTaylor - A Musical Wizard Bringing Dat Feelin to Hip Hop with Soul (002)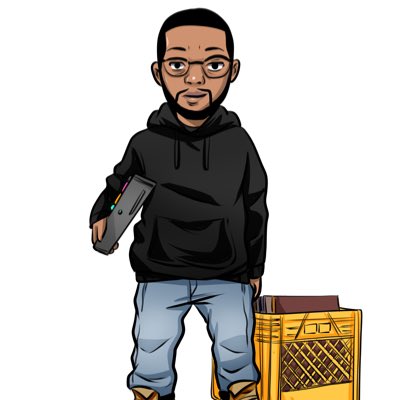 An incredible sound wizard from Dayton Ohio runs with a collective of Atlanta Georgia based artists and musicians. ItsClintTaylor can be seen on his social media providing crazy snippets of incredible soul sampled beats with Native Instruments Maschine MKIII and soundscapes for a collective Emcee who goes by the name of MRK SX. His last album "Social Distance" an incredible body of work still resonates during this crazy pandemic situation. This sound wizard goes by the name of Clint Taylor. Enjoy the interview!
1. For those that don't know who you are, explain who Clinton Taylor is, where you're from and how you got your start making beats.
1. Lol, it's Clint Taylor, but first of all I appreciate you for having me bro. I'm from Dayton, Ohio, born and raised. I first got into making beats by being intrigued by jay dilla, 9th wonder and madlib. So I started making beats in fruity loops till 7 o'clock in the morning as a kid fresh out of high school.
2. You been making beats for a long time and a long-time Native Instruments Maschine user. Can you explain your approach to learning gear and the importance of being inspired by soul samples?
My approach with learning gear at first is to watch as many tutorials as possible way even before I purchase anything. Then once I get it I just dive into it with a hands on approach. That's exactly how I leaned Maschine. I knew how to use one way before I even owned one. And as far as sampling with the Maschine, it's second nature to me now like breathing. I don't even have to think when it comes to samples. 
Family #Thejourney #daytonohio #clint #imhimforeal pic.twitter.com/xXPp4X1ZOH

— cLinT tAylOr (@itscLinTtAylOr) November 11, 2020
3. Can you share a bit of your approach to sample chopping and drum selection?
I usually listen to the whole record or skim through it. But lately I don't even make it pass the first time I hear something good in a record, and I just go with the flow. I like to chop with the purpose of feeling. 
My new project AVAILABLE NOW!
Link in bio!!!!!!..............................................................#datfeelin #itsclint #hiphop #beats #beatmaker #mk3 #boombap #maschine #nativeinstrumentsinstruments #maschinemk3 #rickandmortyfan #thewaterbearer #fullsail #buybeats pic.twitter.com/ieWyeuav3S

— cLinT tAylOr (@itscLinTtAylOr) July 10, 2020
4. You post beats on your social media…talk about what Dat Feelin is, and describe your sound (if you can)?
Datfeelin is my family and a group of talented musicians. Most of the crew is in ATL, I'm the only one who live in Ohio. And our sound is exactly what it mean. "That feeling" you can't describe. The reason why we fell in love with music.
 5. What new projects are in the works for you? Any new artist you are currently jamming and inspired by their music?
I have a few projects in the works with MRK SX, I have the second I.T.I.S album coming as well, and a ridiculous amount of beat tapes and albums from me this year. Guaranteed.
6. Where can the internets find you?
Instagram @itsclinttaylor
Twitter @itsclinttaylor
Bandcamp: https://itsclinttaylor.bandcamp.com/music
WWW. ITSCLINTTAYLOR.COM